About Us
Background
Bizware Online Applications, Inc., our holding corporation, started 25 years ago as a handful of programmers writing custom software for database applications. In 1995, we switched all programming activities from the desktop to the internet. Since then, we have designed over 400 websites, mostly their backend programming. In 2003, we fielded a collection of online software tools that were integrated into eTaskBoard, a commercial software application to manage the emerging virtual workforce, aka teleworkers.
With our mission to build online business communities using eTaskBoard, we stumbled upon a huge potential virtual workforce with a serious commuting problem, 2.3 million Americans in prison. Not only could these inmates use our help building job skills with a future, but they're willing to work hard to earn a place in their communities upon release. Access2online's work is done by the inmates at the Coffee Creek Correctional Facility, a women's prison in Oregon.
An eTaskBoard needs a specialty, and within our web-building expertise, we saw a growing need to make minor adjustments to websites to deliver a major improvement in the way the blind and the visually impaired make use of the internet. Helping inmates start a productive new life and helping the blind to get on the information highway -- what's not to like?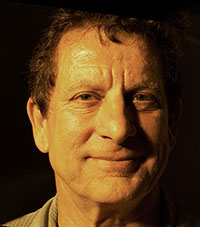 —— Inmates and the blind are minorities you or your loved ones can join at the drop of a hat. ——
Access2online is a joint venture between the public and private sectors. Oregon's Department of Corrections and their Oregon Corrections Enterprises represent the public sector, and Access2online as a DBA of Bizware Online Applications, Inc. represents the private sector.
Leading the Access2online charge is our Coordinator Peter Shikli, taking a break from his duties as Bizware's CEO to focus on what he considers his legacy project. With his hundreds of hands-on website developments since 1995, Mr. Shikli is also a product of the WebAIM school of web accessibility. He has also personally trained every inmate working for Access2online and reviews every work product before it reaches our customers.
Access2online also has a seasoned Board of Advisors:
Ken Jeske, Administrator, Oregon Corrections Enterprises - In partnership with Oregon's Department of Corrections, they contribute to a recidivism rate 1/3 that of the national average and promote public safety by providing adults in custody with work and training opportunities in a self-sustaining organization.


Cyndi Rowland, Executive Director, WebAIM - A leading web accessibility organization with a mission to empower others to make their web content accessible to people with disabilities.
---